MedOne Education — Thieme Dissector
Thieme Dissector is a richly illustrated and detailed three-volume manual available as premium content on MedOne Education. It was created to help guide students and teachers in the dissection lab.
It is enriched with intricate illustrations of the human anatomy created from the clinician's perspective. These illustrations and the carefully researched and structured text elucidate the layer by layer dissection of each region of the human body in a stepwise manner.
The volumes provide access to over 200 dissection videos within MedOne Education to further facilitate comprehension.
The text of the volumes flows lucidly through well-defined sections in each chapter. Each chapter is divided into sections like Learning Objectives, Introduction, Surface Landmarks, Dissection and Identification, and Clinical Notes. These sections have also been made visually distinct to aid access. The authors have aimed at making the reading of these volumes educative, interesting and visually engaging.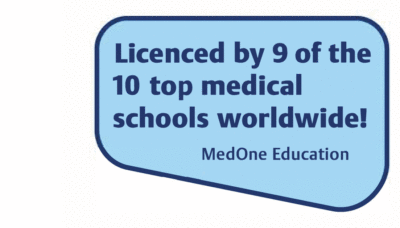 Check out a video from Thieme Dissector: