MedOne - Multimedia platforms for e-learning and clinical medicine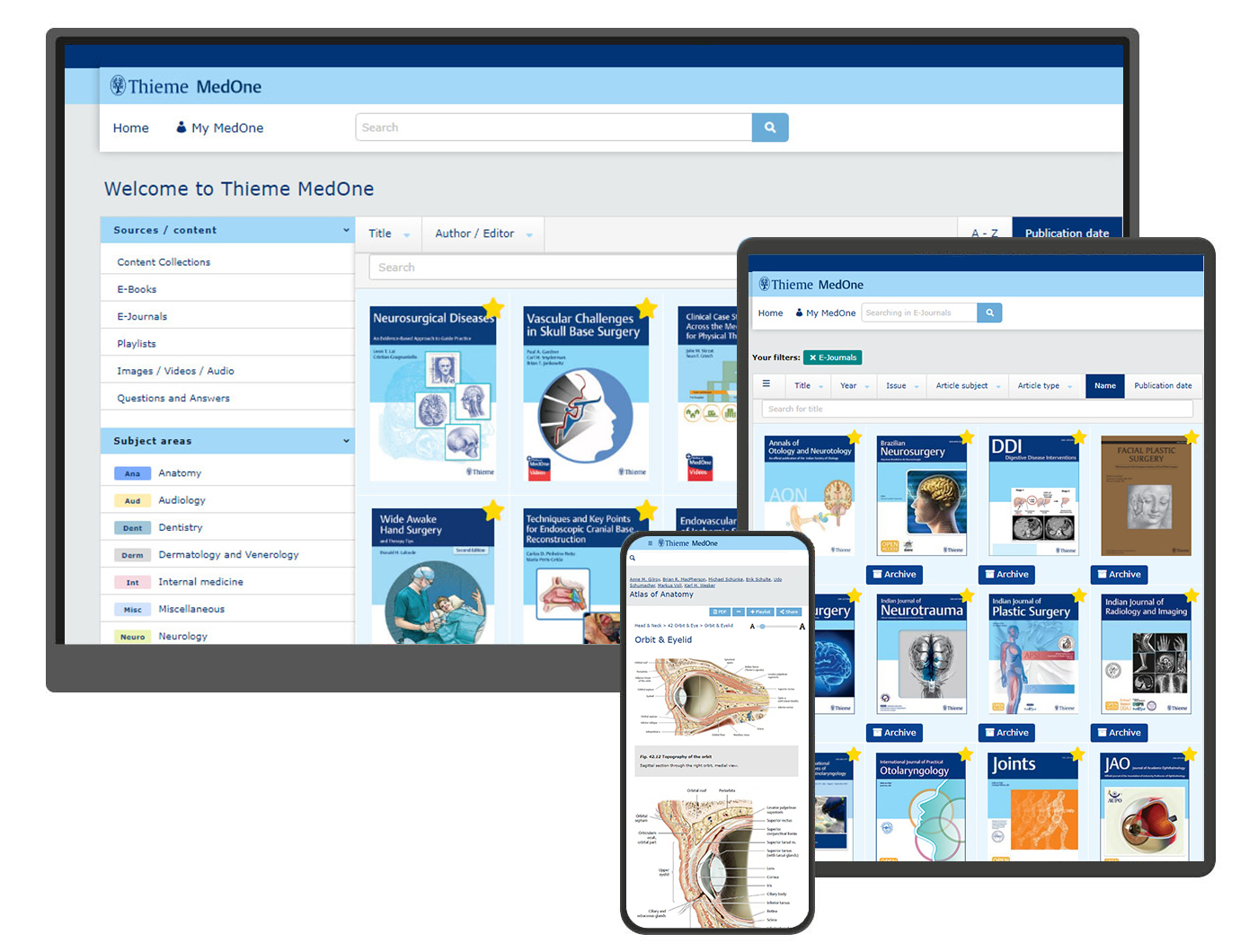 Why MedOne?
MedOne is designed to give you a destination for clinical education and reference, essential to develop and refine clinical skills. Established practitioners can stay informed of the latest research and master complex procedures, while residents can review essentials, prepare for boards, and strengthen skills.
With MedOne, the highest quality medical resources are available to everyone in your practice, anywhere, anytime. Each platform lets you expand your knowledge through standalone e-books and journals, as well as manuals which provide guidance on the latest clinical techniques, surgical procedures and must-know cases, all enriched with exquisite illustrations and quality video content.
MedOne's easy-to-use environment makes finding information efficient and quick. Use on- or offline, or with the mobile app, so you always have access to what you need, when you need it.
MedOne allows you to advance knowledge. Save your most relevant documents, take notes, and even build virtual binders to share with students or colleagues. Content collections, curated by experts in their fields, are available exclusively on MedOne to provide you with master insight on specialized techniques and treatment options.
Select your specialty below to find out more:
MedOne: Your gateway to Thieme's premier surgical and medical content